By
Phil
- 17 March 2019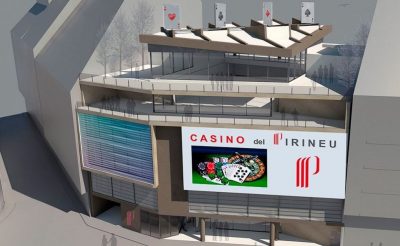 The Andorran Government has denied any links between an advisor working for the Andorran Gaming Control Board (CRAJ) and the company that won the casino licence – Andorran company Jocs SA.
Acting Finance Minister, Jordi Cinca, has denied that Víctor Tàpies, had any type of professional relationship with Jocs, which won the international casino tender. In statements to local television Cinca said that Tàpies "had no links" with any of the companies while the tender was underway nor during the subsequent analysis of the bids submitted to the board.
The acting minister was responding to news of the criminal complaint filed against the adviser by the groups Genting and Partouche – who took part in the tender for the casino – for alleged influence peddling in favour of Jocs. The government regards the demand as unfounded and will collaborate with the authorities when it comes to any requests for information that they might put forward.
Two companies which took part in the tender for the casino in Andorra have put forward a criminal complaint against the alleged adviser to the CRAJ. Genting and Partouche both applied for the casino licence but lost out during the tender and have now filed the complaint against Víctor Tàpies. The complaint revolves around alleged influence peddling in favour of Jocs SA.