By
Phil
- 16 January 2019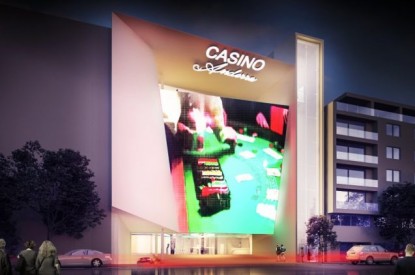 The licensing process for the single casino in Andorra is heading for yet more controversy as wrangling over the tender intensifies.
The French gaming group Lucien Barrière, which together with the Andorran company Lleure 3D was a bidder for the casino in Andorra, has filed a lawsuit against the outcome of the contest. Both partners indicated in a statement the reasons why and have also requested the "urgent suspension" of the award of the license to local company Jocs. Barrière along with its partner have pointed out a number of irregularities during the tender arguing that the winning project put forward by Jocs includes "illegal" aspects and described their building proposal as unrealistic.
The demand comes on the heels of other legal appeals put forward by the other applicants, Casinos of Austria, Cirsa, Genting and Partouche, in which they also request the suspension of the license. It is now a race against time to put a halt to the tender as the government has to formalize the license granted to Jocs by Friday. From this moment on, the winning company will be able to start the construction of the first casino in Andorra.
In the statement Lleure 3D and Barrière warn of the 'exorbitant' damage that Jocs could face if the license is granted and the casino is built, in the event that the court ruled that the awarding of the award had been invalid. Lleure 3D and Barrière state also that Jocs is unable to guarantee the lease of the land where the casino will be built and they point out that the proposal of another one of the applicants, Genting, was ruled out due to a similar issue. In addition they have denounced the architectural project as being "unfeasible" as the building (amongst other issues) includes a link with an avenue via a private street, the owners of which have not granted their authorisation.
Lleure 3D and Barrière also question the management capacity of the Jocs casino as it can not count on a similar level of experience as the other applicants. In addition they state that the agreement which the winner reached with the Novomatic firm is only technological and is limited to the management of gaming machines, so that essential aspects such as the training of workers or the prevention of gambling addiction are excluded.
The other operators which lost during the bidding process for the single casino licence in Andorra have also denounced "serious" irregularities during the process by the General Council as reported in a statement by Casinos of Austria, Cirsa, Genting and Partouche. The companies together with their local partners have requested the application of "the annulment of the entire award proceedings." They also requested "the precautionary suspension of the operating license to Jocs as a matter of urgency" until the judicial division of the Andorran government makes a decision on the matter.