By
Phil
- 2 January 2019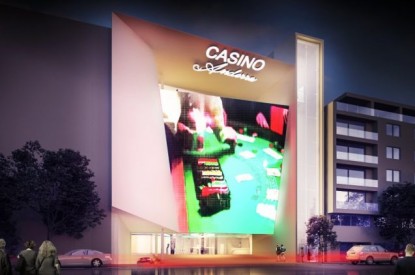 Four gaming operators which lost during the bidding process for the single casino licence in Andorra have denounced 'serious' irregularities during the process by the General Council as reported in a statement by Casinos Austria, Cirsa, Genting and Partouche.
The companies together with their local partners, have requested the application of "the annulment of the entire award proceedings"
They also requested "the precautionary suspension of the operating license to Jocs as a matter of urgency" until the judicial division of the Andorran government makes a decision on the matter.
If this suspension does not occur, the government risks facing lawsuits for damages which could have a negative effect on both the economy and the countries' reputation internationally. The lawsuit, as confirmed by business group sources, will be held either on January 4 or January 7.
According to local press, The Barrière group has filed another appeal meaning that the government will face five lawsuits over the awarding of the licence to Company Jocs SA which won the tender to build and operate the new casino in Andorra. With 100 per cent capital coming from Andorra, the company plans to build the casino on Prat de la Creu street in the capital of the Principality of Andorra, Andorra la Vella.
Operators which lost out during the tender need to buy time since the government has to formalize the license granted to Jocs by mid-January. From this moment on, the winning company will be able to start the construction of the first casino in Andorra.
In October four of the groups that took part in the bidding process for the casino requested legal safeguards from the government so that the granting of the license to the winner, be suspended as a precautionary measure. The four operators asked the Andorran executive for the suspension of the licensing process until the resolution of the five appeals is made public (the fifth is from the Barrière group).
Of the five complaints, four request the "complete nullity" of the awarding of the licence. If the Andorran Executive does not suspend the granting of the license, the companies have warned that the government will have to face "difficult or impossible compensation consequences." Some of the subsequent legal action may involve compensation amounting to millions for the rest of the applicants who took part in the tender.
However, in November, the government dismissed the appeal over the handling of the casino tender. The official response to the appeal changed the scores slightly, but not the order or the results. A protracted legal battle now looks increasingly likely.