By
Phil
- 29 October 2018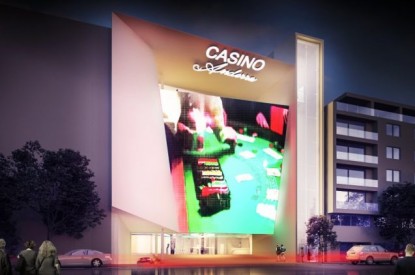 Four of the groups that took part in the bidding process for the casino in Andorra have requested legal safeguards from the government so that the granting of the license to the winner Jocs, be suspended as a precautionary measure.
The four operators – Casinos Austria, Genting, Partouche and Cirsa – have asked the Andorran executive for the suspension of the licensing process until the resolution of the five appeals is made public (the fifth is from the Barrière group) they said in a statement.
Of the five complaints, four request the 'complete nullity' of the awarding of the licence. If the Andorran Executive does not suspend the granting of the license, the companies have warned that the government will have to face 'difficult or impossible compensation consequences.'
Some of the subsequent legal action may involve compensation amounting to millions for the rest of the applicants who took part in the tender according to the statement. Other consequences could surround the standing of Andorra internationally as a place of future investment as it will harm "its credibility and the trust of international investors" as the process could harm legal certainty surrounding international investment in the future. The four groups have reiterated that a number of "serious irregularities" took place during the tender.
Five of the operators who applied for but were denied the single casino licence in Andorra appealed in August. The government has a maximum of three months to respond to the appeal.
Company Jocs SA won the tender to build and operate the new casino at the end of June. With 100 per cent capital coming from Andorra, the company plans to build the casino on Prat de la Creu street in the capital, Andorra la Vella.
However in July operators made it known that if the government's response to their appeal was negative, than they would not rule out taking the matter to court as they argue that the public tender process unfairly benefited the winning offer. Genting, local company Universo Bomosa, Barrière, Cierco-Partouche and Cirsa all decided to appeal to the board against the awarding of the licence to JOCS, S.A.