By
Phil
- 1 August 2018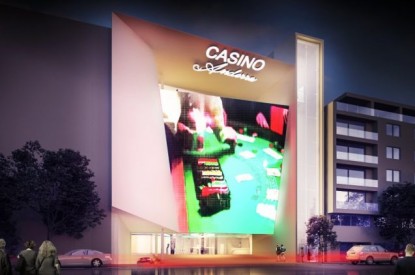 The government has a maximum of three months to respond to an appeal put forward by five of the operators who applied for but were denied the single casino licence in Andorra.
Company Jocs SA won the tender to build and operate the new casino at the end of June. With 100 per cent capital coming from Andorra, the company plans to build the casino on Prat de la Creu street in the capital, Andorra la Vella. JOCS, S.A., has also already submitted the necessary documentation for the license via official channels.
However in July operators made it known that if the government's response to their appeal was negative, than they would not rule out taking the matter to court as they argue that the public tender process unfairly benefited the winning offer. Genting, local company Universo Bomosa, Barrière, Cierco-Partouche and Cirsa have all decided to appeal to the board against the awarding of the licence to JOCS, S.A. Once the appeal has been presented to the government the five operators will have to wait two to three months to hear the government's decision. If the decision does not go their way, they could then appeal the decision to the courts.
In July the legal teams representing a number of bidders announced that they were looking into legal measures as the tender process may have had "serious irregularities" according to local press. Lawyers met at the headquarters of the Bar Association of Barcelona to study "all legal actions" that may be open to them. In a statement, the companies argued that Andorra's international bidding process "has not met" with the expectations required for a project of such a magnitude.
The losing bidders were given a period of one month to request copies of the corresponding reports in order to analyse them and to exercise their right to challenge the decision if they considered it appropriate. Cirsa (Spain), Genting (Malaysia) Sithel (Luxembourg) and French companies Partouche and Barriere all took part in the bidding process.
The Andorran company, together with its Austrian technological partner Novomatic, plans to build a four-storey building including two underground car parks, which will span a total area of 4,000 square meters in all. According to The Andorran Gaming Control Board (CRAJ), operators had to first show the availability of land, building or premises for the casino and show that it must have at least 2,000 square meters for the public, not including terraces and outdoor spaces. Once this has been established the board, along with other government bodies, awarded points based on a number of key criteria.