By
Phil
- 28 November 2018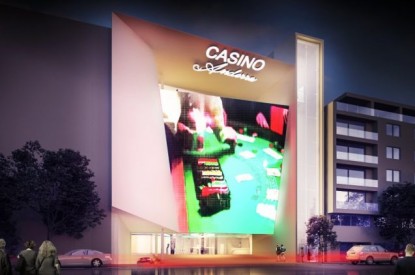 A protracted legal battle looks imminent now that the government has dismissed the appeal over the government's handling of the casino tender. As reported in local daily Diari d'Andorra the official response to the appeal changed the scores slightly, but not the order or the results. All the plaintiffs now anticipate the initiation of judicial proceedings against the granting of the license.
In October four of the groups that took part in the bidding process for the casino requested legal safeguards from the government so that the granting of the license to the winner be suspended as a precautionary measure. The four operators – Austria, Genting, Partouche and Cirsa – asked the Andorran executive for the suspension of the licensing process until the resolution of the five appeals is made public (the fifth is from the Barrière group) they said in a statement.
Of the five complaints, four request the "complete nullity" of the awarding of the licence. If the Andorran Executive does not suspend the granting of the license, the companies have warned that the government will have to face "difficult or impossible compensation consequences." Some of the subsequent legal action may involve compensation amounting to millions for the rest of the applicants who took part in the tender, according to the statement.
Company Jocs SA won the tender to build and operate the new casino in Andorra in June. With 100 per cent capital coming from Andorra, the company plans to build the casino on Prat de la Creu street in the capital of the Principality of Andorra, Andorra la Vella.
The former mayor of the city of Ordino, Ventura Espot, is the director of the company and other local businesspersons are also part of the company including Gilbert Montané (Vice President); the President of the Automobile Club, Enric Pujal; and the Director of Bingo Star's also located in the capital Marc Martos (Secretary).
The company will invest a total of €16m in the project, expect to generate €12m a year and attract 190,000 visitors. The Andorran company, together with its Austrian technological partner Novomatic, plans to build a four-storey building including two underground car parks, which will span a total area of 4,000 square meters in all.
Last week, in an issue not related to the legal appeal in court, the government extended the deadline for the granting of the licence until 18 January saying that it needed more time to officially award the licence due to the complexity of the process. The Andorran Gaming Control Board (CRAJ) will use this, its last possible extension, to go over reports while other government entities issue technical reports on the documentation delivered by the winners.