By
Phil
- 17 March 2023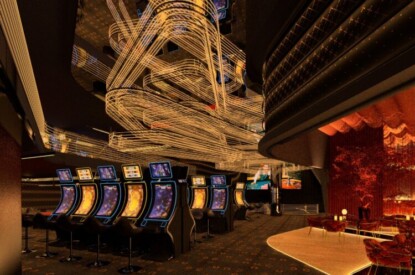 Since opening on March 4, the spectactular new leisure and entertainment center Unnic, Andorra's first fully-fledged casino, has attracted a total of 22,000 visitors.
Located on Prat de la Creu in the center of the capital, Andorra la Vella, it employs 200 people. On average, the casino is attracting 1,000 people a day with an average of 900 diners per day. On the opening night more than 2,100 people visited Unnic with 70 per cent of the visitors residing in Andorra, and with 30 per cent being tourists.
The first casino in Andorra is nothing short of breathtaking. Unnic in partnership with Spanish operator Grupo Orenes, invested more than €25m in the new casino area, measuring 7,500 square meters and 150 slots along with blackjack, roulette and poker. As well as the gaming offer, the venue offers international poker tournaments, shows, and events in general, as well as a gastronomic area coordinated by various local chefs and the cocktail maker Javier de las Muelas (Dry Martini).
The award of the licence saw three years of fierece litigation between some of the operators who missed out in the tender and the regulator from 2017 to 2020. Genting, Cirsa, Casinos Austria and Partouche all competed for the licence which was finally confirmed to Andorran company Jocs SA.
CEO of Jocs Marc Martos is hopefully the new venue will attract 250,000 people a year with visitors coming from France, Spain, Portugal, the United Kingdom and Russia.
He explained: "It was born with the idea of being a place to have a good time, share good times, with a gastronomic offer with different restaurant spaces, have a drink, enjoy a good meal or drink, and always in a good atmosphere. Show, event, entertainment and all kinds of leisure products. We wanted an iconic space, an innovative and unique leisure concept, the best option to let go and have fun 365 days a year. A place to live new experiences."
The venue's Casino Director is Josep Dos Santos, former director of the Casino Gran Madrid Colón and Torrelodones, and previously a professor at the Croupiers School of Gran Casino Barcelona and responsible for the Gran Casino Orenes Training School.
"UNNIC gives me an extraordinary opportunity because this centre is destined to be one of the benchmarks in Europe," explained Josep Dos Santos. "We have a great team to make this challenge a reality and contribute to making Andorra one of the most outstanding tourist destinations."