By
Phil
- 4 March 2020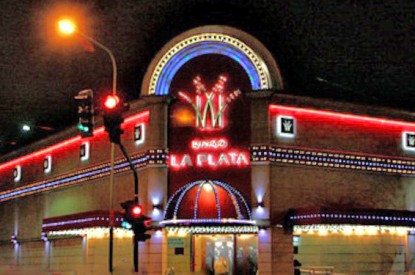 Codere has reported that in 2019 it obtained operating income of €1,389.4m, compared to €1,476.4 the previous year, a drop of 5.9 per cent.
The decrease was down mainly due to the results recorded in Argentina which declined by as much as €90.5m as a result of the depreciation of the Argentine peso against the euro (63.5 per cent). This was despite the strong growth of 31.2 per cent made in local currency. Operating income for Panama decreased by €10.5m, Mexico (€9.5m) and Colombia (€4.4m). Losses were offset by online business growth, up 34.5 per cent, Uruguay, up 5.1 per cent, Italy, up two per cent and Spain up 1. 7 per cent.
When it came to adjusted EBITDA, the company recorded €249.1, 11.9 per cent below 2018. The company was hit by a new tax of three per cent on all prizes in Argentina as well as the currency devaluation while the company was also negatively affected in Mexico due to the greater competitive landscape and the downturn in the local economy. Mexico is currently undergoing a mild recessions while the International Monetary Fund (IMF) has predicted that Argentina's economy will decline by 1.3 percent this year.
With the application of the new accounting regulations, which increases financial expenses and corporate income tax, the company reported a net loss of €61.7 m.
Capital expenditures for the year stood at €90.8 m – 44.4 per cent below that of the previous year, and includes €72.9 m maintenance (compared to €82.1m in 2018) and €17.9 m for growth projects (€63m less than the previous year). This significant reduction in investments, together with lower non-recurring expenses, allowed the company to improve its cash generation to €22m in 2019.
Consequently the company closed the year with a solid treasury position of €103.1 m, compared to €81.8 m in 2018, which, together with the availability in its senior credit line, increase its total liquidity up to €145.4m.
In terms of installed capacity, the company decreased the number of machines by 0.4 per cent, to 56,886 units – mainly due to the reduction in Spain – the number of game rooms has increased from 148 to 149, sports betting terminals have increased from 8,331 to 8,592 and the number of slot in bars decreased from 9,940 to 9,345.