By
Phil
- 17 December 2018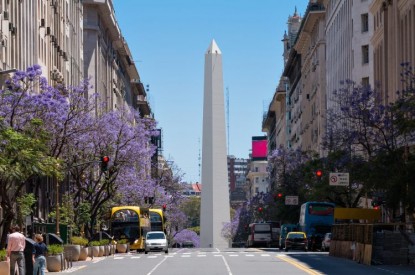 The legislature of the Autonomous City of Buenos Aires has authorised online gambling. The local government expects to raise 500m pesos through the new initiative. The law was passed by 34 votes in favour and 22 against.
According to officials of the Executive branch, around 1,000 gambling sites were illegally offering their services to those living in the city of Buenos Aires, rendering regulation essential in order to protect "the rights of minors, consumers and users, as well as preventing money laundering."
The vote was coupled with an agreement signed between the management of Horacio Rodríguez Larreta in the City and that of María Eugenia Vidal in the Province of Buenos Aires for the coordination of actions when it came to the exploitation of online gaming between both jurisdictions. Strict measures have been put in place for betting when it comes to " athletes, trainers or other direct participants in the event or sporting activity on which betting is carried out and the managers of the participating sports organizations or organizers regarding the sporting event or activity on which the bet is placed."
The new bill also categorises different types of online gambling and allows for online sports betting and online casinos.
However, the law met with fierce criticism from opposition members. Opposition lawmaker Inés Gorbea said that that the new "is going to harm the citizens of the City" while Paula Penacca categorised the new law "a nefarious project" that will "end with an increase in cases of pathological gambling".
Either way major changes to the gambling industry are now inevitable in both the province (home to around 16.6m) and the city (around 2.9m). Earlier this month the Legislature of the province of Buenos Aires approved legislation that permits online gaming throughout the province. The initiative was included in the 2019 Budget and the Tax Law put before the Legislature by Governor Vidal. It also creates two new taxes on gambling: one for online gambling and another will 2 per cent tax on prizes awarded by slot machines.
The regulation of online gambling in the province was a decision made in conjunction with the Head of government of the Autonomous City of Buenos Aires, Horacio Rodríguez Larreta. The Buenos Aires City Legislature has already approved a bill, which imposes a 2 per cent new tax on the prizes awarded by slot machines. Now that the city government has also given online, gambling the green light the tax on prizes and taxes on online gambling combined will allow Vidal and Larreta to collect $11bn in 2019 in additional tax revenue.