By
Phil
- 10 January 2019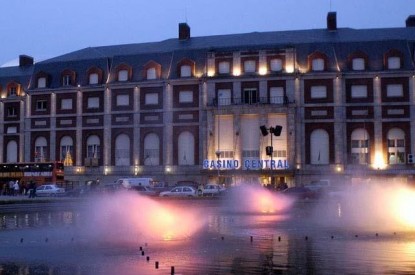 The Provincial Institute of Lottery and Casinos (IPLyC) of Buenos Aires has decided to exclude local gaming company Boldt from the licensing process for the Central and Hermitage casinos in Mar del Plata and those in Tandil and Miramar.
The decision was made after state prosecutor, Hernán Gómez, questioned the guarantees put forward by Boldt during the tender for the casinos in the province of Buenos Aires and ordered that two of the offers put forward remain unopened.
The news means that Boldt's new offer has been rejected for over half of the business the company has run for over two decades. The news also comes as a surprise as Boldt seemed likely to retain its position as market leader in the province. In October the IPLyC announced that Boldt was emerging as firm favourites to obtain the new licences after the first stage, which included the technical bid evaluation, financial background checks as well as other aspects for a maximum possible score of 55 points.
The seven casinos are being tendered in three lots, which combine the most and least profitable rooms, so that there are offers for all of the casinos.
In the first stage, Boldt was the only company to put forward a bid and obtained 38 of the 55 points that were at stake for the Trilenium Casino, in Tigre, which was tendered in the same lot as the Casino de Pinamar.
In the second lot which includes the casinos of Tandil, Miramar and the Hermitage in Mar del Plata, Boldt was awarded with 34 points while its competitors Bingo Oasis de Pilar was awarded 32 points.
However, for the third lot which includes the Mar del Plata Central Casino and the Monte Hermoso Casino, Casino de Victoria SA was awarded 37.5 points, compared to 34 points for Boldt.
According to the government's Official Gazette, the decision to exclude Boldt was made based on an opinion from the State Prosecutor's Office and based on different breaches of the specifications and technical specifications under which the tenders of seven Buenos Aires halls are now being carried out. Boldt now only remains in the running for the most profitable casino: the Trilenium Casino, in Tigre, which was tendered in the same lot as the Casino de Pinamar.
The tender for the 3,860 slot machines operating in the seven casinos was made official after Resolution 34/2018 appeared on January 30 in the government's Official Gazette. According to the resolution, the new operator will need to invest in much needed building and infrastructure improvements and is permitted to build additional entertainment facilities.