By
Phil
- 10 May 2018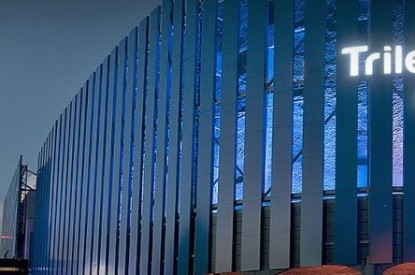 The government of the province of Buenos Aires has published modifications to the regulations that establish how funds generated by slot machines in the province are distributed along with new rules which extend the contract between the Provincial Lottery Institute and Casinos and Boldt until the end of this year.
By decree signed by Governor María Eugenia Vidal, Boldt's licence will now run until December 31 due to the fact "that the process of approval of the bidding process is still in progress." Boldt currently operates 2,600 slot machines in the province.
The extension, according to the decree, is in the public interest as it will guarantee jobs during the licensing process while safeguarding government revenue for social welfare programmes. As a result, Boldt's licence will not end until the new licensing process has been completed.
The decree also makes a number of significant changes to how gaming revenue will be distributed in the future. 34 per cent of gross profits from the newly licensed slots will be distributed to the Executive branch. Municipalities will also receive 10 per cent share of revenue regardless of whether they have a casino or not. 20 percent will be earmarked for the Ministry of Security, 14 percent will be destined for the Provincial Gaming Fund; 20 per cent will go to the Provincial Educational Fund; 25 per cent to for the Ministry of Social Development while the remaining 11 per cent will be allotted for the general income of the province.
Under current rules, operators of the slots of the Buenos Aires casinos are left with around 55 per cent of the net win generated by slot machines. The province receives the remaining 45 per cent of this but must pay for maintenance, salaries and uniforms as well as services and security.
Eight companies have so far expressed an interest in taking part in the upcoming licensing process for the slot machines in the casinos. According to local daily La Nación, Codere, Enjoy and Boldt are amongst the companies that have bought the terms and conditions in return for $500,000 with companies based in Paraguay and Brazil also taking part.
The seven casinos will be tendered in three lots, which combine the most and least profitable rooms, so that there are offers for all of the casinos. The tender for slots for the Trilenium in the city of Tigre (the largest casino by far) will be tendered alongside the casino in the coastal resort of Pinamar. The slots in the Central casino in the resort city of Mar del Plata will be tendered alongside Monte Hermoso, while slots for the Hermitage casino (also in Mar del Plata) will be tendered alongside the slots in the casinos in the cities of Tandil and Miramar.