By
Phil
- 20 June 2018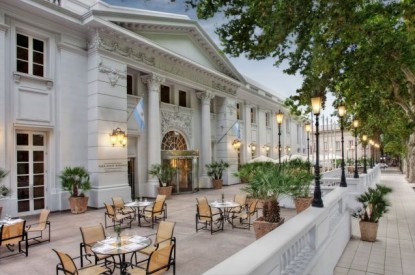 A bomb has been discovered in a casino in the city of Mendoza on Sunday. The bomb was found in a bathroom in the Regency Casino in the Park Hyatt hotel leading to panic as employees and customers were evacuated while police officers mounted a major security operation, which lasted several hours.
The discovery was made around 11.30 Sunday night when a customer noticed a suspicious package in one of the bathrooms. They then notified a member of staff who in turn alerted the authorities. When specialist police personnel arrived at the scene they were able to confirm that it was an indeed an explosive device.
The first and second floors of the hotel, 70 per cent of which were occupied at the time, were evacuated and the bomb squad acting alongside special police forces carried out a controlled explosion of the device.
Fortunately, no one was harmed during the incident nor did the building sustain damage as the explosion was carried out in a bombproof box. The operation ended at 2 o'clock in the morning, and police are now carrying out an investigation into the matter.
Police reviewing security footage say that footage shows a possibly a young person leaving the small box in the toilet. The case prosecutor, Horacio Cadile, said that the person is not an employee. Cadile explained that the explosive was about 15 centimetres long and was built with two cell batteries, cables, and a "yellow liquid". It was also equipped with an antenna, which might have allowed for remote detonation of the device. Investigators also pointed out that the explosive had the capacity to seriously injure a person, or even kill them.