By
Phil
- 6 June 2016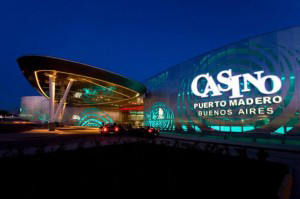 The long running saga over whether the federal or city government has control over gaming within the city limits is finally coming to an end after a government decree was published last week which transfers gaming to the administration of city mayor Rodriguez Larreta.
The government of Buenos Aires city will now for the first time have total control over gaming within its territory. The decision comes after a long struggle over the five bingo halls operating in the city limits, which are now closed, and is part of a much larger policy as the city government has tried to wrest control of gaming in the city from The Argentine National Lottery (Lotería Nacional) and force the racino located under the racetrack to pay an estimated $4bn pesos in back taxes.
Gaming has long been the focal point for dispute between the federal and city government as both parties have battled it out over who should have final say when it comes to casino gaming in the city. While the city of Buenos Aires has been autonomous since 1994 it has been the National Lottery which has had control over gaming. However with Macri's Cambiemos (Let's Change) party now in charge of both the city and executive branch the transition has been a smooth one, and as predicted the government has moved quickly to consolidate its position over gaming.
While mayor of the autonomous government of the city of Buenos Aires, Macri announced that the Institute of Games and Betting in Buenos Aires would not renew its current agreement on gambling activities with the National Lottery. Now according to the decree which was published on Friday, the lottery has 120 days to produce a detailed timetable as to how gaming will be transferred to the city. When the transfer is in effect, the city government will have control and supervision over the so called "floating casinos" docked permanently to the city harbour as well as the racino and major changes could be forthcoming when it comes to gaming within the city limits.