By
Phil
- 29 May 2015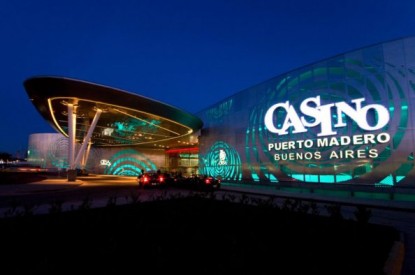 The autonomous government of the city of Buenos Aires has announced that the Institute of Games and Betting in Buenos Aires will not renew its current agreement on gambling activities with the National Lottery, which expires in December.
According to the statement, the decision was made "not to commit to the next administration" and the split will strengthen the autonomy of the city and aims to recover local control and the resources generated by gaming.
Gaming has long been the focal point for dispute between the federal and city government as both parties have continued to battle it out over who should have final say when it comes to casino gaming in the city. While the city of Buenos Aires has been autonomous since 1994 it is the National Lottery Commission which has control over gaming.
The taxation and control over gaming in the city of Buenos Aires was handed to the National Lottery after an agreement was signed in October 2003 between mayor of the city at the time Aníbal Ibarra and then President Néstor kirchner. The agreement was signed for an initial duration of four years with automatic renewal for another four, and would be ongoing until either the National Lottery or the government of Buenos Aires decided to end the agreement.
The agreement divided the income generated by gaming between the federal government and the Buenos Aires government equally. But in return the city government gave up any of its intentions to pursue any judicial action underway which questioned the federal government's role in the way gaming was being administered and taxed.
However, according to statements released by the government of Buenos Aires the National Lottery had failed to ratify an amendment to the agreement which was passed by a majority of 42 votes to 15 votes in the city legislature in December 2013. The agreement would have generated around $400m pesos for the city in gaming tax revenue from gambling from 2014.
In addition, the agreement provided that the National Lottery would also transfer an additional fee which would be paid by gaming operators which would be the equivalent of 3 per cent of the net profits generated by both the floating casinos and the slots based in the Palermo Racetrack. It was believed that in return, the new law contained an exemption from the payment of gross income tax for the gambling establishments based within the city limits and that casinos would no longer have to pay a debt of between an estimated $1.5bn pesos and $2.4bn pesos in gross gaming back taxes.
According to the city government the new agreement had not been ratified by the Ministry of Social Development and the Office of the President. As a result the Institute of Gaming and Betting in Buenos Aires has notified the National Lottery of its intention to terminate the agreement in order to meet the deadline of providing the National Lottery with 120 working days notice.