By
Phil
- 11 January 2016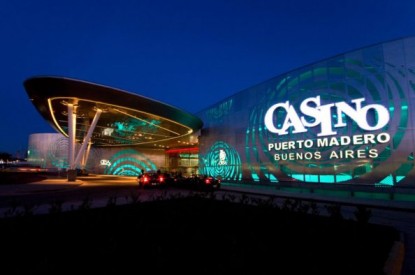 The recently elected Mayor of Buenos Aires, Horacio Rodriguez Larreta will attempt to place all gaming operations which are located in the city under the city's jurisdiction for the first time.
The move is part of a number of measures which are aimed at the transference of powers from the national government to the city government. Larreta is also looking at ways to transfer jurisdiction over the city port to the city which would put the floating casino under the city's jurisdiction for the first time.
Mauricio Macri won the presidential election beating rival Daniel Scioli in a closely contested Presidential race in December and his Cambiemos (Let's Change) party now holds power over the province of Buenos Aires, the City of Buenos Aires and the executive branch which could mean a more cohesive approach when it comes to governing the country including gaming.
Macri and Larreta signed an agreement this month which puts part of the Federal Police under the command of the City Government and gaming could be next on the agenda. Slot halls, and bingo halls are currently run and administered by the national government which has been a long source of contention between the city and the national government.
In 2011 while serving as major of the city of Buenos Aires and before becoming President, Macri vowed to continue to strive to put gaming once again under the control of the city; an issue which successive governments have been trying to achieve since 2007.
"We hold firmly that the city must recover jurisdiction (over gaming) along with the resources just as we have demanded the transfer of the police and of the harbour (to the city)," he said in 2011.
Macri also tasked the now Minister of Justice Germán Garavano with conducting a study into how gaming would be transferred from the the National Lottery to the city government and his successor Laretta, who served as the City's Cabinet Chief while Macr was Mayor, is now seeking city control over the racino located in the racetrack in Palermo as well as the floating casino in the city port.
The establishment of casinos within the city has long been a divisive and controversial issue with both the city government and the national government vying for control over gaming. While Mayor Mauricio Macri tried to reach an agreement whereby casinos located in the city would pay back a long standing a debt of between $1.5bn pesos and $2bn pesos in gross gaming back taxes to the city but no agreement was reached during his term in office.