By
Phil
- 18 March 2015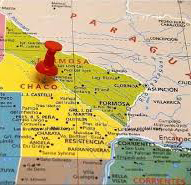 The Committee on Constitutional Affairs of the Legislature has met with the President of the Lottery of Chaco province Nestor Rolhaiser in order to hear him report on the granting of a casino and slot machine licences local company Casino del Litoral SA.
During the meeting, which lasted more than six hours, Mr. Rolhaiser, as well as other members of the Lottery Board, provided details of the tender process and provided documents as requested by the legislative body.
Mr Rolhaiser made a brief presentation on the financial situation of the institution while director Gustavo Kefalidis provided a historical review and a financial analysis of the industry in the province.
However, many present at the meeting were quick to criticise the board for a lack of transparency on the issue and pointed out a number of inconsistencies in the presentation made by the Lottery Board. Local lawmakers are divided on how gaming should be run in the province and the issue has fast become a controversial issue with the Chaco Lottery Employees Union filing a criminal complaint against Rolhaiser for breach of the duties as a public official this month. This is because, according to the union, lottery revenues have decreased by $13.6bn pesos during the 20-year concession.
The Lottery Board has been embroiled in a long running dispute over the granting of the exploitation of casinos and slot machines inside the province. In February the lottery decided to resume the bidding process after the Supreme Court overruled a local court injunction filed by Gala Casinos in April and one of the Lottery's own members, Minister Maria Luisa Lucas to prevent the privatisation of casinos and slot parlours on the grounds of a "lack of impartiality" when it came to the judge overseeing the matter. Those opposed to the new bidding process had claimed that there had been a definite lack of transparency when it comes to the bidding process and that it was too wide in scope.
However, the decision handed down by the Supreme Court in February meant that the tender process could go ahead as it stated that all the legal requirements for the tender process had been met. According to the tender process the winner would be the sole operator when it came to installing private casinos and slot machines in the province for twenty years with a right to extend the right for another twenty.
However earlier this month governor of the province Jorge Capitanich intervened and cancelled the tender process, but so far little progress has been made on the issue with lawmakers divided as to whether the industry should be privatised or should be state run.