By
Phil
- 14 December 2020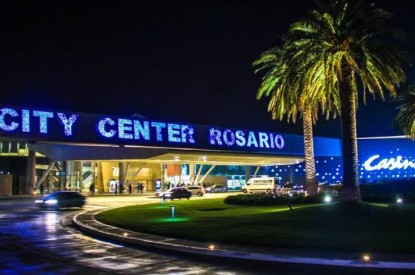 Argentina's City Center casino, located in the city of Rosario in Sante Fe, is coinciding the reopening of its bricks and mortar property with the launch of an online gambling site.
The reopening comes after almost nine months of being shut due to the global pandemic and will see attendance restricted to half of the venue's capacity with just slot machines being offered.
The casino's Marketing and Communication Manager Romina Freijomil said: "Everything is ready. There will be no tables, no cloth, nor can you play bingo. If the capacity is full, the public will have to wait outside the room, and marks will be placed on the floor so that, in the rows, the distance of two meters is maintained. There will be a permanent cleaning team, which will take care of sanitising and passing alcohol in all places."
The casino's website, www.citycenteronline.com.ar, will offer roulette, slots, poker games, black jack and bingo.
Ms Freijomil said: "We are very happy with the operation of the site. For a long time, our clients have consulted us about the possibility of playing online, and today we are very happy not only to be able to provide a new service, but to know that we are making each of their wishes come true. The idea is that they can fully enjoy all the games we have online"."
"The global trend shows that online gaming is a fundamental part of the entertainment business and has been growing in recent years. In addition, today the internet is a common tool in the recreational offer, so online gambling is part of this growing habit of consumers. Online entertainment is one more product within the City Center Rosario offer, that is, it complements the offline experience of our clients."