By
Lewis
- 10 November 2020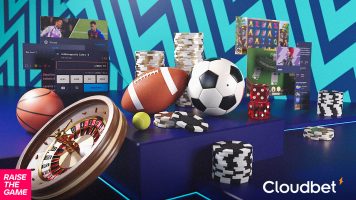 Cloudbet has officially launched an Argentina-focused service in response to the country's surging interest in bitcoin and crypto gaming. The platform has unveiled a country-specific site and blog to help Argentinians learn more about the benefits of betting with cryptocurrency.
The operator chose Argentina as the first South American locale in which to launch a local language service based on its analysis of search interest in crypto gaming and bitcoin purchases in five countries on the continent. Curiosity in crypto gaming has increased along with surging cryptocurrency ownership, as Argentinians seek a hedge against the devaluation of the peso amid stringent government capital controls.
"Given the intense interest, we think that now is the perfect time to dedicate more resources to help Argentinians realise the benefits of betting with crypto," a Cloudbet spokesperson said.
"We intend to give Argentinian players more support and more bonuses to utilise on upcoming events within our casino. Crypto enables us to offer features that traditional operators can't.
"We've noted that stablecoins are increasingly relevant in Argentina, where individuals are looking to protect the value of their assets from the peso's devaluation. We intend to add more coins that are specifically appropriate for this market."
The operator relaunched its site in April to attract a more diverse audience and introduced a swathe of new features including esports, politics betting, virtual sports and easy credit-card coin purchases.
"Argentine sports fans can be assured that best prices will be offered on the competitions that they care about," the spokesperson added. "We're talking about the best odds on match-ups in the Champions League, the Copa Libertadores, and in next year's Copa America."