By
Phil
- 14 August 2019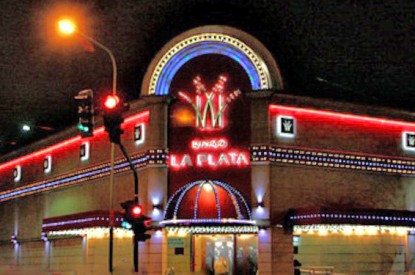 Shares in Argentinean companies fell sharply after the results of the Argentine primary election. Codere bonds experienced their worst session since their restructuring in 2016.
The actions of the gaming firm only declined by around 0.86 per cent, but the company's debt is at its worst point since 2016.
The €500m in Codere bonds due in November 2021 dropped six cents to 95 cents, the biggest drop since they were restructured in 2016, according to data compiled by Bloomberg.
The Argentine peso fell by as much as 25 per cent to 60 per dollar on Monday after President Mauricio Macri's was defeated in primary elections held over the weekend. Meanwhile the bond market saw widespread crashes of 20 cents on the dollar. His left-wing rival Alberto Fernández won 47 per cent of the vote with 84 percent of ballots counted by Monday. President Macri in an effort to stabilise Argentina's battered economy has implemented a number of austerity measures which have hit hard turning many voters against him. The inflation rate is one of the highest in the world.
In November 2018 it was revealed Argentina's economic crisis was continuing to take a toll on Codere's operating profits. According to the financial results for the third quarter hyperinflation and the devaluation of the peso meant that the company obtained accumulated operating revenues during the nine months of 2018 of €1,115.6m, 8.2 per cent less than in the same period of 2017.
The financial results for the quarter and six month period ended June 30, 2018, which were published by Codere in September, reflected a grim picture in Argentina where the peso fell to a record low at the end of August.
The market has reacted badly to the increasing probability that Argentina will return to the left wing populism of the Cristina Fernández de Kirchner era. Cristina Fernandez despite facing a number of corruption charges is running as Alberto Fernández's running mate and Vice President.