By
Phil
- 26 May 2022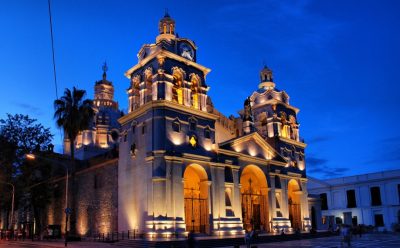 The province of Córdoba has passed rules that give online casinos and sports betting the greenlight. The bidding for at least ten permits will begin as soon as regulations are published.
Both Argentine and foreign companies will be invited to take part in the tender while The Córdoba Lottery will oversee online gaming once it is up and running.
José Alonso, deputy manager of the legal department of the Lottery explained: "The bidding process will have a term of 80 business days and on July 5 the envelopes will be opened. The process will end in mid-September, if there are no problems. In that month, it will be known to whom the licenses will be granted."
In addition, he explained that the regulations are aimed at "attracting new games or others that are already on platforms so that they can be exploited online, such as lottery games, casino games, sports betting and others. We are formalizing a situation that has been developing in the province illegally, to which we are giving a framework of legality and protection for all players," he said.
An online gambling bill was put forward initially Córdoba in December. New online rules will follow similar legislation now in place in the autonomous city of Buenos Aires and the province of Buenos Aires. Online gambling is also present in Mendoza, Santa Fe, Corrientes,
Chaco, Misiones, San Luis, Tucumán, Entre Ríos, La Pampa, Neuquén, Río Negro and Santa Cruz.