By
Phil
- 9 February 2015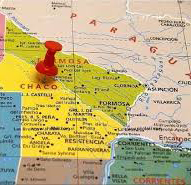 The Lottery of Chaco Province has decided to resume the bidding process for the granting of the exploitation of casinos and slot machines inside the province, relying on a judgement of the High Court on the grounds that it 'constitutes the final decision' on the matter.
In April last year a local court had upheld an injunction filed by Gala Casinos and one of the Lottery's own members, Minister Maria Luisa Lucas to prevent the privatisation of casinos and slot parlours on the grounds of a "lack of impartiality" when it came to the judge overseeing the matter. The injunction had shed doubt on the legitimacy of the bidding process which, according to the complaint filed in the court, occurred during a public holiday and occurred with "unusual swiftness."
The decision put the tender process in doubt as it came on the back of another court decision which ruled in favour of local gaming company Champions Games SRL which had already opposed the bidding process and filed its objections in the courts. Those opposed to the new bidding process claimed that there had been a definite lack of transparency when it comes to the bidding process and that it was too wide in scope.
However, the latest decision handed down by the High Court means that the tender process can go ahead as it states that all the legal requirements for the tender process had been met. As a result, according to a press release, the board believes that "the decision of the High Court is the final decision of the lawsuit," and reaffirms that "the judgment is final." Officials also reiterated the need to resume the bidding process under the conditions laid down in the tender specifications.
This means that the tender process will go ahead as planned and that bids must be received by February 6th at 10. 00 a.m. According to the tender process the winner will be the sole operator when it comes to installing private casinos and slot machines in the province for twenty years with a right to extend the right for another twenty.