By
Phil
- 26 July 2016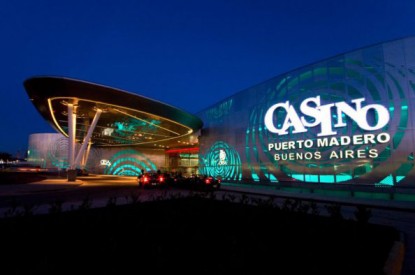 The racino in downtown Buenos Aires and the casino tied permanently to the city harbour have started to pay taxes to the city government for the first time in over ten years.
The so called floating casino Puerto Madero paid a total of $24m pesos to the government while the Hipódromo de Palermo paid out $22m pesos for the month of June.
Earlier this month it was announced that gaming entrepreneur Cristobal López transferred companies linked to his gambling business to his old business partner, Ricardo Benedicto for around $350m. This includes the sale of his share of Inverclub a company which operates casinos in Puerto Madero, Rosario and Neuquén and his stake in Casino Club which operates the slot machines in the racetrack in Buenos Aires as well as a number of other cities in Argentina. López – a self made businessman – first began running gaming establishments in the southern province of Chubut in 1992 and then quickly expanded his gaming operations into the provinces of Misiones, La Pampa, Mendoza and then later Santa Cruz.
The long running saga over whether the federal or city government has control over gaming within the city limits finally came to an end after a government decree was published in July which transfers gaming to the administration of city mayor Rodriguez Larreta. The government of Buenos Aires city will now for the first time have total control over gaming within its territory. The decision is part of a much larger policy as the city government has tried to wrest control of gaming in the city from The Argentine National Lottery (Lotería Nacional) and force the racino located under the racetrack to pay an estimated $3bn pesos in back taxes which date back to May 2003.
The decree also creates a new commission made up by members of the National Lottery and the Institute of Gaming in Buenos Aires, which has been tasked with normalising the situation in both casinos within 120 working days. As part of the process The National Lottery has ordered the casino in Puerto Madero and the racino under the racetrack to pay local taxes or face closure.
Related Stories