By
Phil
- 26 October 2018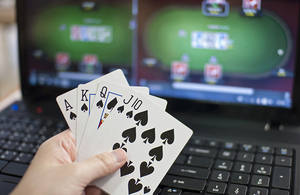 The government of the province of Entre Ríos has banned online gambling as part of a process, which will eventually allow the government to pass a number of laws, which will allow for the regulation and oversight over the industry.
The Institute of Financial Assistance for Social Action of Entre Ríos (IAFAS) via a new law (Resolution No. 1033) bans the development and exploitation of games of chance and activities via electronic means. It also prevents advertising, gambling and the commercialization of online gaming without the authorization of the IAFAS. Online games that violate the new rules will be now considered illegal according to Article 301 of the Argentine Criminal Code.
The process, which has been put forward by the Institute's Commercial Management team, tackles illegal online gambling in the province and aims to strengthen the bases of control into the future, which in turn will generate a coherent legislation for the future regulation of the market.
The new law, which was developed over a three-year period, gives the government complete control over the regulation of online gambling in the future.
The drafting of the new law is a major new step in online gambling legislation in Argentina as the province will be amongst the first to implement a comprehensive online gambling law, which will put the industry firmly under state control. The IAFAS is working on the development of a unified platform for online games, in order to satisfy public demand. For the moment, the agency only offers a single lottery draw via mobile phones.
In Argentina, online gaming has been permitted since 2006 but only on a province to province basis and there is no national law in place, which regulates online gaming. A very small number of licences have been issued and only locally authorised online sites may offer their service in the province where they operate.