By
Phil
- 4 May 2022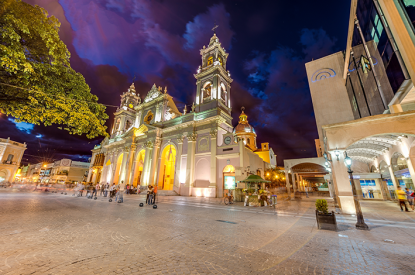 Four operators have had their licences extended for a further ten years in the province of Salta as reported in the Official Gazette.
Although a new bidding process was expected, since the concessions were set to expired in two years, the Salta authorities announced that it had extended the licenses extensions ahead of schedule to Tecno Acción, New Star, New Gaming and Gammalink.
The Minister of Production and Sustainable Development, Martín De los Ríos Plaza said that the extension "will not only have a favourable impact on maintaining the support of numerous families from Salta who directly or indirectly work in that area, but it will also generate new sources of work." And he added: "The linking of recreational activity to tourism will provide those who visit us with a new source of entertainment; to which must be added that the adaptation of the license to the new requirements will mean greater tax collection, benefiting society as a whole."
The measure was also supported by the lieutenant governor of Salta, Antonio Marocco , and the general secretary, Matilde López Morillo . The extension comes into effect before the licenses expire in two years so that the "firms can adapt to new regulations in place."
As part of the agreement the casinos will need to modernise their computer systems and carry out extensive remodelling as well as hire and train new staff.
In other developments in the province last week it was revealed that the Argentine government had filed an appeal against the compensation awarded to Casinos Austria International (CAI) in November 2021. The Treasury Attorney made an appeal against the judgment of the International Centre for Settlement of Investment Disputes at the World Bank (ICSID).
There are around 29 casinos and slot parlours in Salta. The majority are stand alone slot parlours. In November (ICSID) awarded Casinos Austria International around US$36m in its action against the state of Argentina after a five-year battle for compensation. Casinos Austria's original claim against the province of Salta was for an amount of US$150m.