By
Phil
- 22 November 2016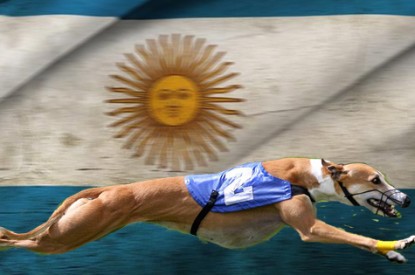 The Chamber of Deputies has voted to ban greyhound racing in Argentina. The new rules include harsh penalties for those found to be organising or promoting the activity.
The bill means that the new rules will soon be enshrined into law as the ban has already been passed by the Senate. 132 deputies voted in favour of the ban, while just 17 voted against it and the remaining 23 abstained.
The new bill, which has quickly gained cross party consensus, was pushed forward by the Cambiemos Party which is led by President Mauricio Macri. Macri has been a keen supporter of the new ban. Writing on his Facebook page ahead of the debate he wrote: "We support the proposal to end greyhound racing across the country in order to prevent profit making from the suffering of animals," In addition a wide portion of Argentina society supported the ban with 407 thousand Argentines signing an online petition urging lawmakers to sign the new bill.
Those working in the industry and animal rights activists almost clashed outside Congress while lawmakers discussed the issue in a marathon session which ended in the early hours of the morning (17th November).
Those found to be breaking new rules can now face prison penalties of up to four years as well fines of up to $80,000 pesos. Opponents of the new law said that the penalties are too harsh and that the industry is a vital source of employment for many families across the country. According to Diana Conti, a member of the FpV (Frente para la Victoria) Party the sanctions are unnecessarily strict when compared to other crimes and are unconstitutional as the right to ban greyhound racing falls to the provincial governments not the national government. "We are voting to punish Argentines who make an honest living through this activity," she said. In addition the lawmaker pointed out that there strict animal protection laws were already in place.
However animal rights campaigners celebrated the passing of the new act saying that cruelty in the local greyhound industry was widespread with greyhounds often being drugged to rig bets while those which had been injured were often put down or simply abandoned.
"We have responded to a fight that countless organisations have been carrying out in order to protect these animals which are subjected to the most terrible cruelties," said Deputy of the UCR (Unión Cívica Radical) Party Gabriela Burgos. Now that the new bill has been passed the law will come into effect once it has been signed by Macri and is published in the Official Gazette.
Related Stories