By
James
- 14 February 2023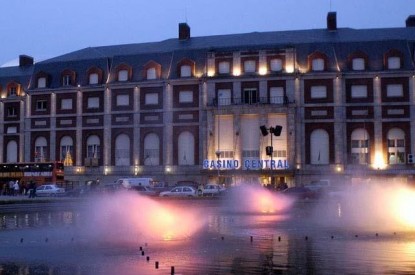 According to the Provincial Institute of Lottery and Casinos the emblematic Casino Central in Mar del Plata is experiencing an "excellent" summer season with visitor numbers on the rise. According to the institute around 10,000 people visit the casino daily with the casino generating around more $60m per day on roulette and card games alone.
"We are very happy with the activity that the casino has shown and with the season in general. It has exceeded all expectations, it has been an excellent season . . ." the president of the Provincial Institute of Lottery and Casinos, Omar Galdurralde told local news outlet La Capital.
Galdurralde stated that during weekends in January visitor numbers reached as many as 14,000 people. The General Secretary of the union The Association of Management and Maintenance Services for Casinos (AMS) Roberto Páez agreed with Galdurralde saying that the sector had "a very good January" and added that "so far it is a very good season . . . better than before. We calculate that we are experiencing between 30 per cent and 40 per cent more activity than last year," he said.
During January, and February, the Central Casino has operated with seasonal hours, that is, opening its doors at 11 in the morning and closing at 4 in the morning, adding one more hour on weekends. However opening hours will be reduced once the summer season ends later this month.
The Institute of Lottery and Casinos is an independent, autonomous and decentralized state entity dedicated to the exploitation and administration of games of chance in the province of Buenos Aires. It consists of 4,350 lottery outlets, 45 Bingo Halls, 12 Casinos and 5 racetracks. The Casino Central in Mar del Plata is the most famous casino in the country and was closed for nine months during the pandemic.
Tourism is on the rise for the coastal city in south-eastern Buenos Aires. It received almost 700,000 tourists in the first half of January, the highest number on record for the period. In January it broke records again with more than 1.5 million tourists visiting the resort.