By
Phil
- 1 April 2022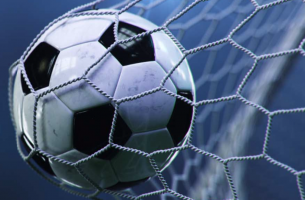 In one of the biggest scandals to ever to rock Argentine football a number of players for Division C team El Porvenir have confessed to match fixing. The team currently plays in Primera C, the regionalised fourth division of the Argentine football league system and is based in the province of Buenos Aires. President of the club Enrique Merelas filed a complaint at the local police station.
According to Argentine television sports channel TYC Sports after a series of bad results and increasing suspicions over the performance of some players, there were clashes inside the El Porvenir locker room. One of the players broke down and confessed that he had collected money for bets, then pointed to others who were involved.
It is not yet confirmed if the players threw matches on purpose but eight players have been suspended. According to the President of the club Enrique Merelas a player was offered "a huge amount of money" to fix three corners and a penalty against his own team.
The team's player Luis Parieti  said: "We did not win any games, the suspicion is that they received money in the seven games, we will have to check it. We still do not want to say the names of the players until the Justice Department  has acted accordingly, but they have already been kicked out of the club and the complaint will be made in the Disciplinary Court so that they receive the corresponding sanctions, " he said. "If the Disciplinary Court finds that the players received money, they will not be able to play football  anymore, neither in Argentina nor anywhere in the world."
Porvenir is currently last in the standings with just two points in seven games as a result of two draws and five losses. The scandal broke after goalkeeper Diego Córdoba told Merelas what was happening. One of the players served as the nexus with the bookmaker or bookmakers and told his teammates about what they should do in exchange for between 100 and 300 dollars.
The club issued a statement confirming the news and has asked that the harshest penalties be applied to those who took part in the betting scam.
According to The International Betting Integrity Association (IBIA) there were 17 suspicious betting alerts in South America in 2021 – seven football related occurred in Brazil and one in Colombia.