By
James
- 13 March 2023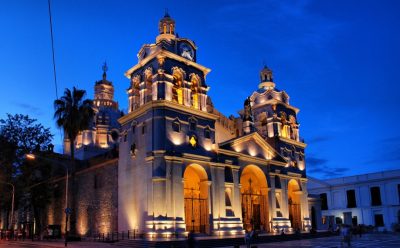 The Lottery of Córdoba is moving closer to finally launching online gambling in the province now that it has published the contracts for the new operators in its Official Gazette. However online gambling will not be permitted in the capital according to local officials.
Crucially the terms published in the Official Gazette make no mention of a ban in the capital. This has been a major point of contention as city ordinance 11,684 rules that gambling is illegal in the city limits. This ban has been highlighted repeatedly by Councillor Juan Pablo Quinteros. In December after filing a complaint with the courts of Córdoba, the councillor demanded that the mayor of the city of the provincial capital Martín Llaryora, finally cancel the online gambling law.
The councillor based his arguments on a regulation that prohibits gambling located within a radius of 20 kilometres from the central San Martín square, in the city of Córdoba.
The Vice Mayor Daniel Passerini has now confirmed that the municipal ordinance will be complied with and that online games will not be allowed.
Quinteros, did not rule out legal action, and warned that the city government will also target the advertising of online betting sites.
"It is clear that in the concession contract it was not specified for the companies, that in Córdoba there is an ordinance and that it is prohibited," he said.
The government passed rules that give online casinos and sports betting the green light in May 2022. In September the province preselected eight companies to operate online gaming. Both Argentine and foreign companies were invited to take part in the tender while The Córdoba Lottery will oversee online gaming.
Once the eight companies deposit the guarantee of $200 million and the contracts are signed, the operators will be given 180 days to be up and running. It is unclear for now how lawmakers intend to enforce the ban within the city limits.