By
James
- 31 October 2022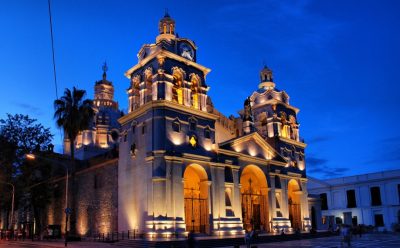 Despite a slight delay online gambling is now expected to go live in the province of Córdoba just ahead of the World Cup. The original schedule for the roll out was the 20th of October as the contracts should have been signed between the lottery and the eight companies that were awarded the licence to operate online sports betting and casino games.
However, an administrative delay means that operators are still waiting to sign the contracts that will be valid for the next 15 years. All the same companies are expected to sign the contracts this week, which would allow them to be online before the World Cup in Qatar.
The government passed rules that give online casinos and sports betting the green light in May. In September the province preselected eight companies to operate online gaming. Both Argentine and foreign companies were invited to take part in the tender while The Córdoba Lottery will oversee online gaming.
Under the licensing process Argentine and foreign companies may work together to operate online gambling. Atlántica de Juego put forward an offer with Rush Street Interactive. Casino de Victoria appeared together with Betsson. The Cordoba Entertainment and Tourism Company (CET) joined, Daruma Sam, a company which operates sports betting in Paraguay. Local bingo operator Binbaires with Intralot Internacional and player account management platform Ondiss put forward another offer. The two companies already work together in Argentina in the provinces of Neuquén and Buenos Aires, as well as the City of Buenos Aires.
According to the Córdoba Lottery Betway Group with Picaperto Online (owned by businessman Nicolás Glazman) put forward an offer as did a company Impresora Internacional de Valores (IVISA) which put forward a bid without any international partners.
Those seeking a license without a partner are also Iberargen, which operates several bingo halls in the province of Buenos Aires. Meanwhile Boldt put forward an offer with SG Digital while Slots Machines S.A also put forward a bid. Argentine company Argentine company Grupo Slots, Biyemas from Buenos Aires, Skill On Net and Licencias Córdoba put forward another combined offer.
A number of Argentine provinces are looking at new regulations to allow for online gambling most recently Mendoza which published new regulations last month.