By
Phil
- 1 April 2019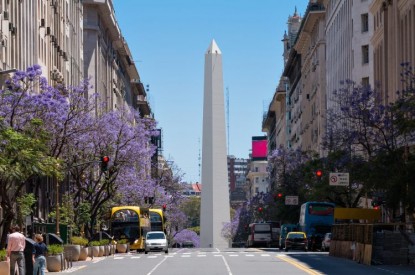 The Provincial Institute of Lottery and Casinos (IPLyC) has officially put in place online gaming rules. The new regulations were published in the Official Gazette of the Province of Buenos Aires and signed by the governor of Governor of Buenos Aires, María Eugenia Vidal.
In December the Legislature of the province of Buenos Aires approved legislation that permits online gaming throughout the province. The initiative was included in the 2019 Budget and the Tax Law put before the Legislature by Governor Vidal. It also creates two new taxes on gambling: one for online gambling and another will place a 2 per cent tax on prizes awarded by slot machines.
The regulation of online gambling in the province was a decision made in conjunction with the Head of government of the Autonomous City of Buenos Aires, Horacio Rodríguez Larreta. The Buenos Aires City Legislature had already approved a bill in the same month, which imposes a 2 per cent new tax on the prizes awarded by slot machines. Now that the city government has also given online gambling the green light the tax on prizes and taxes on online gambling combined will allow Vidal and Larreta to collect an estimated $11bn in 2019 in additional tax revenue.
According to the Official Gazette the province will grant up to seven licenses in all. Only one licence will be granted per operator. The operator may be either based in the province of Buenos Aires or be a foreign legal entity (legally registered to operate in the province) and will be permitted to advertise its offer (with certain restrictions in place). The government will set up a commission that will be responsible for granting the licences and will take into account 20 minimum requirements, including the financial background, technical know how as well as data security measures, and the number of events and sports the potential licensee plans to offer. The new law allows for online casino as well as sports betting. The player must be located in the province while making a bet online according to the new law.
The companies that operate online gaming in the province must pay 15 percent of gross income, 8 per cent in the form of a specific tax on online gaming as well as a 2 per cent fee. The newly regulated industry will be run by the provincial Executive Power, through the Provincial Institute of Lottery and Casinos (IPLyC).