By
Phil
- 30 June 2022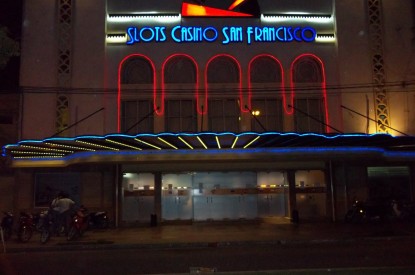 Slot hall operator Compañía de Entretenimientos y Turismo (CET) has filed a judicial appeal to stop the opening of the tender for ten online gaming permits. The operator has had a contract with Lotería de Córdoba since 2002 which grants it the right to be the sole operator in the entire territory beyond the capital, where gambling is prohibited.
For the company, the agreement includes the expansion of its operation to commercialization "by other means, such as the Internet" meaning that it should have a monopoly in the online space as well.
However, the Lottery believes that the CET license does not cover the city of Córdoba and it cannot have had the exclusivity over something "that did not exist at that time or was illegal."
CET put forward a request to operate online gambling shortly after the start of the pandemic. The company raised the possibility of having digital exclusivity over online gambling, stating that "the eventual exploitation of internet gambling by third parties unrelated to CET would constitute a violation of the exclusivity granted in the contract" granted to the company by the government.
After the legislature began the debate on online gambling in 2021, the company's legal team initiated a claim through administrative channels. This claim has now been moved up to the courts.
The province of Córdoba passed rules that gave online casinos and sports betting the green light in May. If the CET legal request is unsuccessful the bidding for at least ten permits will begin as soon as regulations are published. Both Argentine and foreign companies will be invited to take part in the tender while The Córdoba Lottery will oversee online gaming once it is up and running. The government expects to have online gaming up and running by October.
CET runs 19 slot parlours in 17 locations throughout the province and was first granted a license to operate in 2004. The company operates around 3,500 slot machines throughout the province. Several of its locations operate as annexes to casinos managed by Lotería de Córdoba.