By
Phil
- 10 November 2014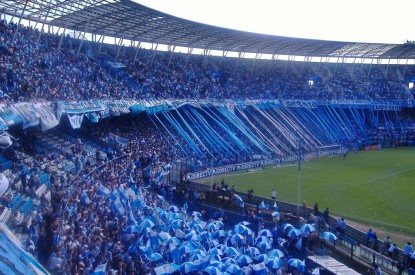 Plans which would have seen a major re launch of sports betting game Prode have been officially abandoned.
Plans were on the table which would have offered the game online in order to generate the income needed for a new tournament made up of 30 teams approved by the Argentine Football Association (AFA).
However, Santa Mónica the company that would have been responsible for operating the revamped version of the game, has abandoned the project claiming that "conditions are not right," as reported in a letter to the executive committee of the AFA. CEO of AFA Gustavo Lorenzo, informed AFA executives of the company's decision last week and the AFA must now return $40m pesos, which the company had provided as a fee to secure the rights to run the game as a down payment.
Opposition has been mounting to the game especially from church leaders and the government. President of the Episcopal Committee Jorge Lozano urged lawmakers earlier this year to "preserve the integrity of football." Lawmakers also came out against the new proposals arguing that online sports betting would lead to money laundering, corruption and an increase in gambling addiction. And even Pope Francis, a well known local football supporter, had according to some reports, privately expressed his reservations when it came to sports betting in Argentina.
The game also recently lost its most powerful supporter. The idea was originally the brainchild of Julio Grondona who served as president of the AFA from 1979 until his death earlier this year.
Scheduled to take place from 2015, the new tournament would have included teams from provinces throughout the country which do not usually receive significant media coverage and income generated by online betting would have been used to help teams on the brink of bankruptcy.
The only officially sanctioned sports betting game in Argentina Prode currently records revenues of less than US$100,000 per year. Under current rules only a very small number of local interactive betting sites are permitted to offer their services and, then, only in the province where they operate.