By
Phil
- 16 November 2018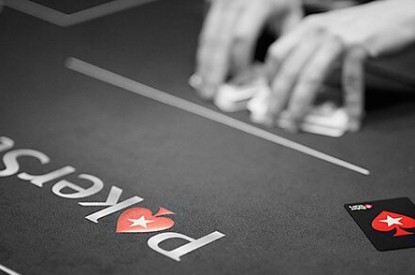 At the request of the Lottery of Córdoba, legal authorities have blocked www.pokerstars.com as well as other online operators, from organizing and promoting betting without proper authorisation from the Lottery.
Although the entire list of blocked sites is not yet known, local authorities told local press that it encompasses all those sites, which can be accessed from within the province.
The purpose of the complaint is to demonstrate the responsibility of those involved in running gambling sites, those who participating in marketing as well as the economic transactions of illegal websites that offer sports betting, poker, slots, roulette and others games. Pokerstars was denounced in November last year by the lottery, which regulates legally sanctioned gaming in the province. Offering online gambling without a licence granted to it by the province is illegal as stated in the Criminal Code and has a penalty ranging from three to six years in prison.
A number of Internet service providers had met with the requirements of judicial order of Judge Dr. José María Romero, a measure that also encompasses other websites that promote online gambling. However the Lottery of Córdoba, requested that the Public Prosecutor Dr. Guillermo González, take appropriate judicial measures to punish the non-compliance of Internet service providers who, to date, had not complied with the Judge's order.
A spokesperson for the lottery said online gambling in the province was still widespread."We have shown that you can access the pages of unauthorized online games in the Province, with the aggravating circumstance that in many of them the user can register and bet without any type of identity validation, deposit money by all means of payment, either by deposit or bank transfer, credit cards and purchase of payment cards that can be purchased in stores, all of which allows even minors to bet illegally and without control, affecting the bettor in their health and economic security , as well as social action programmes of the provincial government."
General Manager of the Lottery, Juan Oller, said in a statement to local news outlet Cadena 3 that for an online betting site to operate in the province it must first be authorized by the Lottery of Córdoba, although the practise should be regulated first.
"We do not have online gambling authorised in our country, nor is it authorized in Córdoba, nor can it be carried out," Oller said. "In case it is regulated, they (the operator) should have an authorization from us to carry out the exploitation of gaming," he said.
In Argentina, online gaming has been permitted since 2006 but only on a province-to-province basis and there is no national law in place, which regulates online gaming. A very small number of licences have been issued and only locally authorised online sites may offer their service in the province where they operate. Demand is particularly high in Argentina due to the huge local passion for sports and because of a lack of any attractive land based sports betting offer.
END