By
Phil
- 22 January 2020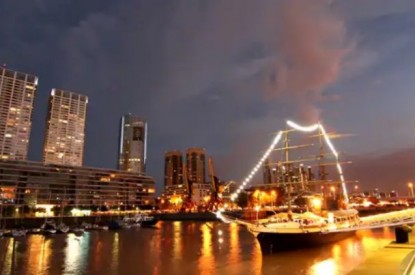 The South American Gaming Expo and Congress (SAGSE) will re launch this year. In its 28th edition, the organisers of the Buenos Aires Expo have decided to modernise and update the show.
The show will not only see a major overhaul but also a change of concept at all levels of the event, starting with the modification of dates and extension of the expo, which will be held from this year throughout two days, on November 25 and 26.It will also see a change of venue from the slightly out of the way Costa Salguero Conference Centre in Buenos Aires to the Hilton. The Costa Salguero Conference Centre has been the event's venue for almost 20 years.
"It is time to move forward, the changes must be made at the root and SAGSE has reached the point of raising the category, in order to continue growing," said Giorgio Gennari Litta, president of Monografie, the event's organizing company.
"We believe it is time to evolve and bring SAGSE to its maximum brightness. This is a place with enormous potential in the region, which is still far from having reached its peek, "added Alan Burak, Vice President of the firm.
The conference will use the new slogan #WeAreLatam. The Hilton Buenos Aires is a 5-star hotel in the upscale harbour area of Puerto Madero.
"The Hilton gives us the possibility to entertain our visitors and friends in a more exquisite way, since the property has more than 2,000 garages, luxury rooms, convention centre with more than 5,000 square meters on one floor and everything in a privileged place like the Puerto Madero area. From now on, entrepreneurs who come to Buenos Aires will live the SAGSE experience in a luxurious environment, accessing numerous services designed to improve their stay. Without a doubt, it will be a 5-star fair," said Mr. Burak.
Marketing has been another of the important points that have been analysed, in order to improve the offer and sales. The organisation said that this year that they will begin to apply the concept "First Comes First Serve", that is, the first company that arrives to reserve a particular stand will keep that space. "We understood that it is time to act at all levels, and also in the sale of spaces. The industry asked for changes and from SAGSE we have heard them," the organisers said.
The renewal of the image is part of a number of changes this year all under the umbrella of SAGSE +.
The first calendar event will be SAGSE + at the Palermo Racetrack in Buenos Aires, which will be held on March 10, from 10 a.m. to 9 p.m., and which will feature various training modules in the morning, a complete SAGSE Academy program in the afternoon, executive lunches, networking and a VIP Cocktail Party. For the rest of the year, events in Panama, Paraguay and Mexico are also anticipated.