By
James
- 24 August 2022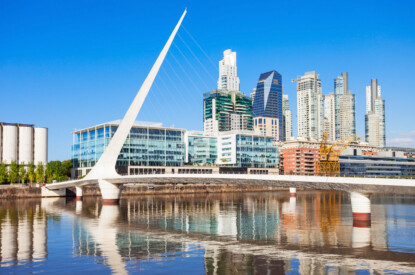 The Argentine government is analyzing greater controls and limitations on import permits for slot machines and on other goods arriving in the country.
The Argentine tax office (AFIP), the General Directorate of Customs, together with the Secretary of Commerce is seeking to put in place measures that would impose increased controls on the importation of slot machines.
According to local press, a number of goods that had benefited from automatic import licenses in the past will now have non-automatic licenses. Slot machines would be included on a list of items that would also include yachts, helicopters and mining equipment. The measures are in response to the growth of imports and seek to address the scarcity of dollars available to the Central Bank. The Tax and Customs offices will strengthen control over imports of 34 tariff positions that had enjoyed Automatic License staus until recently.
Argentina currently has two types of import licensing: one automatic and the other non-automatic, both of which are established under Resolution No. 523/2017. Slot machines would be placed under the non-automatic regime.
Argentina is running low on dollars and its leak of foreign currency is on the rise. Increased taxes on exports have been imposed under the Peronist led coalition. Peronism returned to Argentina in December 2019 when Alberto Fernández was sworn in as President ending the rule of more market-oriented president Mauricio Macri.
Vice President Cristina Fernández de Kirchner served as President between 2007-2015.  Under her populist policies rule import restrictions started small-scale trade wars, and by 2015 trade conflicts had broken out more than 40 different countries. 
The increased taxes on slot machines in Argentina will have a significant impact on the industry as the vast majority of the market takes place via slots as opposed to table gaming. There are around 85,000 slots in Argentina.  The new regime is expected to be put into effect over the coming days.