By
Phil
- 12 April 2019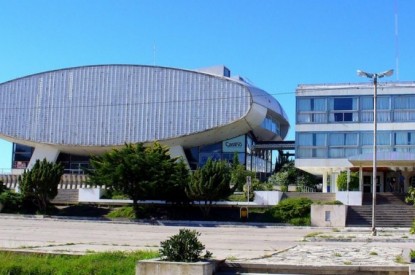 The Provincial Institute of Lottery and Casinos (IPLyC) has announced the imminent closure of two casinos in the coastal resort towns of Necochea and Mar de Ajó.
IPLyC President Matías Lanusse sent a circular to gaming unions informing them that the definitive closing date of the Mar de Ajó and Necochea casinos will take place on June 1st 2019. Their employees have the option of relocating to other locations.
The news will affect at least 100 workers who will join fellow union members in the province in coordinated strike action over the coming days.
The tender process for the 3,860 slot machines operating in seven state owned casinos was made official in January 2018. In the same month Governor María Eugenia Vidal announced that as part of the restructuring process that she would also cancel the casino licences of Mar de Ajó and Necochea, as well as the bingo hall in the city of Temperley in order to reduce gaming. Both the closure of the casinos as well as the new licensing process has led to an increasingly acrimonious dispute between the government and trade unions which have highlighted the economic impact that casino closure will have on the local economy and job losses in the future. The government's approval of online gaming throughout the province has also caused anger.
According to casino staff, provincial authorities appeared in both casinos in order to announce the closure and the possibility of workers being relocated. Roberto Páez, head of the Association of Management and Maintenance Services for Casinos (AMS) said that it was "perverse" to talk of relocation as the nearest casino is a hundred kilometres away. Páez added that in his opinion that the decision to close the casinos was "political" one. "A year and a half ago she (Vidal) said that she did it to take care of the people of Buenos Aires due to the scourge of gambling, which is totally contradicted by the online gambling in the province of Buenos Aires a bill for which was sent by her to the legislature last December and is already law," he said.