By
Lewis
- 28 June 2016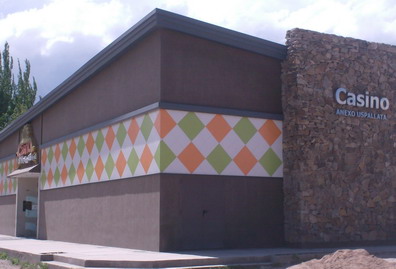 The government of Mendoza has decided not to extend the concession of at least three casinos in the province because they are not meeting the gaming board's objectives of attracting tourism and generating income. In fact according to the latest statistics gathered by the local gaming board the casinos are now losing money. President of the Provincial Institute of Games and Casinos confirmed the closure of the casinos in the cities of Uspallata, La Consulta and Eugenio Bustos. The official said that the three state casinos had not met with the objectives initially envisaged by the authorities, which was to attract tourists and raise revenues. However, after a study, it was revealed that rather than being a draw for tourists from other provinces or countries the casinos were instead attracting locals.
In addition it was revealed that the casinos were making significant losses. As a result workers for the casinos will be laid off or relocated to other state run casinos in the province. The decision was made after talks with the mayors of the three cities where the casinos are located as well as the chamber of commerce after a study was carried out on the impact the casinos were having on local communities.
Head of the Institute of Gaming Josefina Canale confirmed to local press that: "After paying prizes and costs they (the casinos) produced a loss." The head of the Provincial Institute of Games and Casinos made the announcement on Friday (24th June) and said that the licences will not be renewed on August 24 when they are set to expire while in March next year two more casinos located in the cities of Tupungato and Tunuyán could also close. However, although there is no official word on the subject, it is believed that the privately run casinos in the province, which are currently operating at a profit, will remain open.