By
Phil
- 28 March 2022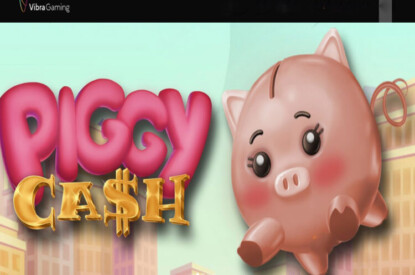 Vibra Gaming, a leading games and platform developer for the LatAm region, is exhibiting at this week's 30th edition of SAGSE 2022 in Buenos Aires, the city where the supplier was founded.
SAGSE is one of the most well-established events on the LatAm iGaming calendar and will play an increasingly important role as the region's countries, including Brazil – the world's fifth largest economy – continue to rapidly regulate and open their doors to local and international brands.
Founded in 2020 by a management team of highly experienced industry experts with decades of land-based and online experience, Vibra Gaming leads the way in Latin America and has become the 'go-to' casino games and software and services partner in the industry's most exciting market.
The rapidly growing company provides award-winning localised content and technology to both land-based operators launching online, and new and existing online brands looking to gain immediate market share and maintain sustainable growth in LatAm.
The team works with a variety of leading brands who require Vibra Gaming's high-quality content and services, expert knowledge and expertise to navigate LatAm's technological and compliance requirements, much of which is unfamiliar to international brands launching in the region for the first time.
Vibra Gaming will exclusively preview its forthcoming slot Condorito at SAGSE. Condorito, or little Condor, is a feature-packed branded casino game based on the legendary Chilean comic-strip character. The slot features several well-known comic figures including Condorito's eternal love, Yayita, his rival Pepe Cortisona and his great friends Huevo Duro (Hard Egg) and Garganta de Lata.
Vibra Gaming recently joined forces with leading LatAm sportsbook brand Betsul to release innovative lottery game Scratch-a-lot in the Brazilian market, a product that will both disrupt the lottery sector and provide further funds to good causes.
The instant lottery concept is based on the lottery vertical created by the Brazilian federal government and granted to the private sector in 2019. Vibra Gaming achieved a GLI 14 standard certification meaning it is able to offer the game in Brazil, opening a new window of opportunity for both game developers and lottery operators.
Ramiro Atucha, CEO of Vibra Gaming, said: "This is our home and a market we know extremely well. We have used this knowledge to develop localised products that play to our strengths and the preferences of local players and they have been a huge success so far.
"We know what players here want and what they like to play, and we're seeing huge demand from both local and international operators who want to integrate both our localised content and technology to maximise their opportunities of success across various countries here as they regulate."