By
Phil
- 19 January 2015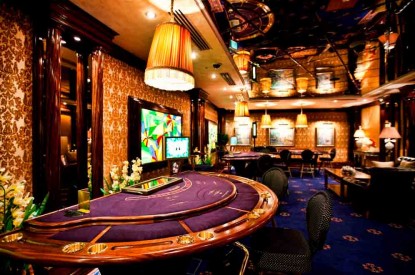 Storm International, a global developer and operator of gaming and entertainment complexes, has opened a new VIP casino under the brand of Shangri La XO in Yerevan, Armenia.
The casino is located in the most luxurious five-star hotel and resort complex Multi Grand recently opened by Storm International's long term partner in Armenia; Multi Group.
Darren Keane, CEO of Storm International, said: "This casino is targeted at the high-roller junket class of players from countries such as Iran, Turkey, UAE and India, who are used to the highest standards of service and security. Invitation only membership and the utmost in privacy have made Shangri La XO the brand of choice for the most demanding clientele."
The new casino consists of several private gaming rooms, a bar and a dining area with a total square of 700 m² and provides classic table games on eight tables and eight modern slot-machines.
Storm International also runs gaming and entertainment facilities in Germany, Mexico, Armenia, Georgia, Byelorussia, Romania and Russia.
The Shangri La brand brightens the capital cities of Georgia, Armenia and Byelorussia and are the Group's current flagships.
The Group also owns and manages Hollywood Entertainment with approximately 1,000 slot machines in two
large complexes in Monterrey, Mexico, and has a chain of Storm Casino slot halls in Germany as well as
Shalimar slot halls in Romania and Byelorussia. The company operates restaurants and other entertainment complexes in Russia.