By
Phil
- 25 November 2013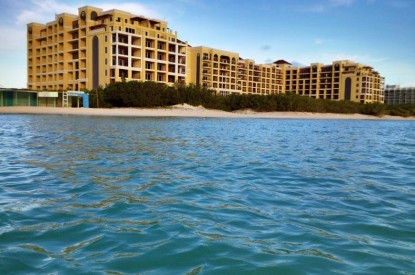 The Ritz-Carlton Hotel Company has now opened its sixth luxury resort in the exclusive Caribbean & Mexico portfolio with the opening of the 320 room Ritz-Carlton Aruba.  
Situated on the island's pristine Palm Beach, the eagerly anticipated oceanfront hotel officially welcomes its first guests while ushering in a new level of luxury travel experiences to the beautiful island nation.
The beach resort features a 24-hour 15,000 sq. ft. casino in an island paradise paired with an assortment of casino games ranging from traditional table favourites to over 300 slot machines.
"We are thrilled to bring The Ritz-Carlton brand to Aruba, a unique island paradise in the Caribbean known for its beautiful sun-kissed beaches, arid landscape and diverse cultural heritage which can be found no place else," said Herve Humler, President and COO for The Ritz-Carlton Hotel Company, L.L.C. " Our Ritz-Carlton customers have long awaited this luxury property and we are confident The Ritz-Carlton, Aruba will help to put this destination on the map for luxury travellers and further enhance the memorable travel experiences available for guests from around the world," he added.