By
Lewis
- 12 May 2020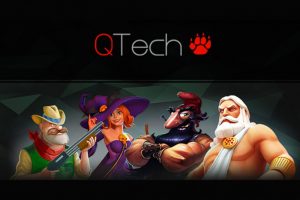 QTech Games has announced a new virtuals deal with Kiron Interactive. Under the terms of the agreement, Kiron's product portfolio is now available to QTech Games' clients and their players.
Kiron's offering showcases numbers draws, including popular lottery and keno games, alongside classic sports betting virtuals such as horse racing, football and motor racing. The latest of these is GOAL, Kiron's breakout football product.
The partnership broadens Kiron's global footprint, opening the door to margin markets from Asia and Eastern Europe to Latin America, and creating fresh revenue streams.
Virtual sports are currently going a long way to filling the void for player engagement on a global sporting schedule which has largely ground to a halt since the outbreak of COVID-19.
At QTech Games, Kiron's sports and instant-win virtuals now serve as complementary, cross-vertical offerings which can co-exist in the space between traditional casino and sportsbook.
QTech Games CCO, Ulf Norder, commented: "Clearly, the demand for credible gaming alternatives to mainstream sport, and even live-dealer, shows no sign of abating. Therefore, it's great to see the virtuals vertical stepping up to the plate in this new partnership with Kiron.
"At QTech games, we pride ourselves on offering our clients and their players a premium cross-vertical gaming experience, allowing customers the ability to pivot wherever regional demand dictates, always safe in the knowledge that they can draw from a dazzling array of gaming options. Kiron's stunning virtuals, whose graphics rival the best video games, are raising the virtual bar across an ever-evolving landscape."
Steven Spartinos, co-CEO of Kiron, added: "Virtual games are always on. They are also easy to integrate or deploy, while virtual sports require none of the onerous risk management of real sports. And while virtual numbers games like keno and lottery have become an increasingly important vertical in recent years, sitting neatly between casino and sports betting, the current crisis has only accelerated their relevance.
"New audiences are familiarising themselves with these engaging products that are fair-margin, flexible in format, and can be pressed into any gap in a fragmented timetable.
"QTech Games' expansive platform was naturally the perfect vehicle with which we could capitalise on this trend across emerging Asian markets and beyond, particularly on mobile."