By
Phil
- 1 February 2016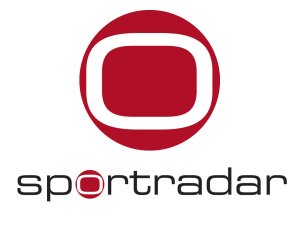 The Asian Football Confederation (AFC) has signed a new, extended partnership agreement with Sportradar, significantly strengthening the fight against match-fixing in Asia. Through this new agreement the AFC has positioned itself as one of the most committed sport bodies in the world on this issue.
Following the official signing in Doha, AFC President Shaikh Salman bin Ebrahim Al Khalifa said: "The integrity of sport is not negotiable. It is a crucial cornerstone to protecting the sport for future generations. At the AFC we are not content to just address this key area. We want to do everything we can to protect Asian football, to protect football in each country in Asia and to lead by example. Sportradar has proven to be a valuable partner in that objective and in our vision. With this new partnership, we have taken the best the organisation has to offer and extended it to each of our Member Associations."
The AFC's partnership with Sportradar, a global leader in betting fraud prevention, detection and intelligence, was today extended for a further two years. Cooperation between the two organisations started in 2013. The new agreement will cover over 4,500 matches across Asia each year through the specifically developed AFC Monitoring System (AMS). This coverage will include all AFC competitions and the top professional leagues in each of the AFC's Member Associations. In addition, prominent continental and regional tournaments will also be monitored by the system.
In parallel with these monitoring and detection solutions, Sportradar will also develop an integrity mobile app for the AFC. The app will work like a whistle-blower tool and can be used to report match-fixing cases. It will also support the AFC in the development of its integrity workshops and provide bespoke intelligence and research into match-fixing operations.
A senior expert from Sportradar will also be joining the AFC to provide exclusive and ongoing support to the AFC Integrity Unit.
Sportradar Security Services Managing Director Andreas Krannich commented: "When the AFC came to us to start discussing the renewal of our partnership, we expected to roll forward with our existing suite of services. But instead they came to us with a challenge: can we take what we do for them, and do the same for each country in Asia!
"And not only that, they asked us to re-open our books and outline what other preventative and investigative solutions we could throw into the mix. That kind of proactivity and commitment has characterised our relationship with the AFC. They have been tireless in trying to utilise and leverage our services to the maximum. With this new partnership, we are able to offer much more insight and support to Asian football, and we would not be able to do it without the faith and backing of the AFC."