By
Phil
- 30 April 2019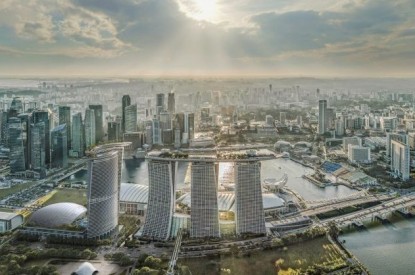 Large scale, premium-oriented casino resorts opening throughout the Asian Pacific region in the next five years will create winners and losers in global gaming, according to Fitch Ratings.
The investments and potential oversaturation of the premium market is a longer-term credit risk that operators with mass-market and geographic diversification may be better positioned than others to withstand.
Billions of dollars were invested in the last decade to build casinos that cater to wealthy Chinese consumers in APAC. The premium segment has already plateaued in markets such as Singapore and Australia but investment is continuing across the region, even as China's economy goes through a structural slowdown. Fitch forecasts China's GDP will grow 6.1 per cent in 2019 and 2020, down from 6.8 per cent in 2018.
Crown Resorts (BBB/Stable) is spending $1bn to build such a resort in Sydney, Australia. Caesars Entertainment and Mohegan Gaming & Entertainment are developing gaming-oriented integrated resorts (IR) in South Korea. Both resorts will rely heavily on Chinese visitation.
Fitch stated: "South Korea projects require only modest equity capital from their sponsors and the debt at the project level is nonrecourse, which limits credit implications. The Sydney project has a long development cycle and is manageable for Crown due to the company's solid investment-grade credit profile. Still, we view these developments as somewhat risky because foreigners-only projects in South Korea have experienced subpar return on investment and VIP or rolling chip revenue in Australia declined meaningfully since peaking around 2015-2016."
"Japan, South Korea and Singapore law limits gambling by locals either through entrance fees or quotas and limiting locations, which increases the emphasis on foreigner visitation. However, in the latter two markets, premium segment VIP or rolling chip revenue slowed due to the macroeconomic drivers in China and increased regional competition."
There are casino expansions planned in Brisbane, Australia; Singapore; the Philippines; and Macau, along with smaller markets such as Vladivostok, Russia; the Mariana Islands; and Cambodia. In Macau, MGM China's (BB/Stable) MGM Cotai started VIP operations in late 2018 and a premium SJM Holdings' Grand Lisboa Palace may open in late 2019. Meanwhile, Osaka, Japan just began requests for the proposals process for an IR.
In Manila, Philippines, where expansion was robust, junket-driven VIP gross gaming revenue at commercial casinos was up 28 per cent to about $830m in 2018 from 2017. However, premium revenue in more mature markets declined or was only modestly positive. Gross VIP revenue declined 23% at Las Vegas Sands' Marina Bay Sands in Singapore and up three per cent market-wide in Macau.
"We view LVS as best positioned among global gaming operators due to its mass market orientation, despite performance at Marina Bay Sands," Fitch added. "The mass market segment in Macau is less cyclical, more profitable and benefits from secular tailwinds related to the rising middle class and improved transportation infrastructure in the greater China area."
"LVS's 2018 market share in mass market table game revenue in Macau was 31 per cent and the mass market comprises nearly 70 per cent of LVS's gross gaming revenue relative to about 50 per cent for its Macau peers. LVS is geographically diversified with a duopolistic position in Singapore, has a strong mass-market oriented development pipeline in Singapore and Macau, and is a strong contender for an IR in Japan."