By
Phil
- 11 February 2021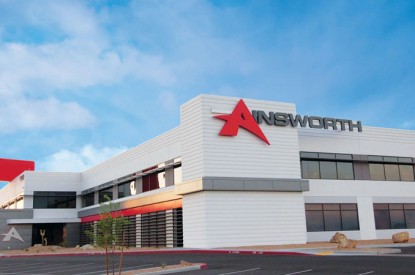 Australian slot manufacturer Ainsworth Game Technology expects to report a loss before tax for the six months ended December 31 2020 of approximately $14m.
AGT expects to report improved revenue compared to the prior period. Revenue for 1H FY21 is $72m. This reflects an increase of 71 per cent on the previous half (2H FY20) of $42m and a 33 per cent reduction on the Prior Corresponding Period (PCP).
The manufacturer stated: "AGT's performance in North American continues to show positive signs with revenue in the current period of $41 million compared to the $21m in the previous half and $51m in the PCP. Improved participation and lease revenue contributed 40 per cent of the current period's revenue, an increase of 10 per cent on the PCP. AGT's Historical Horse Racing (HHR) products continue to positively contribute to revenues within this segment."
"In Australia, improvements in the period demonstrate strong performance from recently released products. Revenue of $19m was achieved, an increase of 118% on the previous half and in line with the PCP," it added.
"Latin America continues to be adversely impacted by high Covid-19 transmission rates resulting in further government mandated closures and access restrictions to customers' venues. Given the uncertainties and deferrals of purchasing decisions caused by the pandemic within this region, further reductions in revenues are expected in the short term before a return to pre-pandemic activity levels, impacting timing of expected cash flows. Based on this, the Group is reviewing the recoverable amount of the Latin American Cash Generating Unit (CGU). This review is ongoing to determine the financial impact and a material non-cash impairment charge is anticipated for the Latin American CGU. In addition to the above impairment, the recoverable amount on the Group's other CGUs are also being reviewed to determine if any additional impairment charge is necessary."