By
Phil
- 1 September 2023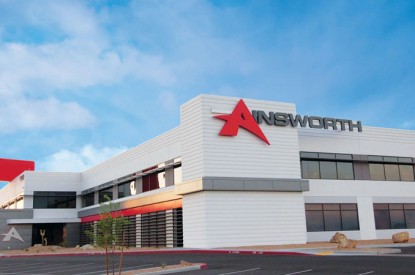 Ainsworth Game Technology generated a profit of US$2.7m in the six months to 30 June 2023, marking an increase of 1.5 per cent compared to last year's figures.
Adjusted EBITDA increased by the same amount to reach US$9.1m.
Ainsworth CEO Harald Neumann said: "I am pleased to report that progress has continued in the current period against the strategies implemented to improve earnings from Ainsworth. I am confident that the focus on R&D to fundamentally upgrade our technology hardware and improve game performance will deliver further improvements."
Better sales in North America and its Latin America and Europe markets helped push revenue to US$93.1m, which was offset by a slower Australian market.
North American revenue increased by 13 per cent year-on-year to US$44.4m, an increase of 54 per cent driven by demand for high-denomination games. The company now has 3,073 machines in the US, up 20 per cent from last year.
In Latin America and Europe, revenues increased by 50 per cent year-on-year to US$29.5m. Argentina, generated 52 per cent of slot sales for this segment. In the Asia-Pacific market sales revenue fell by seven per cent year-on-year to US$13.7m..