By
Phil
- 11 August 2017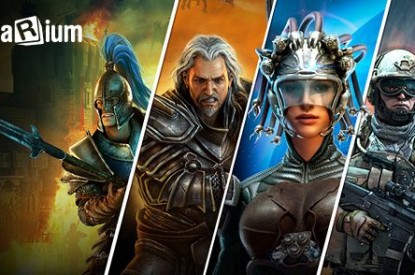 Aristocrat has entered into a binding agreement to purchase social gaming company, Plarium for US$500m cash (A$667m). The decision to buy the Israel-based social gaming company will materially increase Aristocrat's Digital revenue.
CEO and co-founder of Plarium, Avraham Shalel, will continue to lead Plarium post acquisition – Mr Shalel and 12 other key members of Plarium's management team have agreed to retention and deferred consideration arrangements with Aristocrat, including deferring a portion of their upfront consideration until end of calendar year 2020.
Plarium decelops Free-To-Play (FTP) mobile, social, and web-based games. It operates across five genre-specific studios and produces mobile games for iOS and Android, as well as Facebook and browser-based games. It has a strong pipeline of high quality mobile titles across multiple segments including Strategy, Role Playing Games and Casual. The group's Adjusted revenue and Adjusted EBITDA for 12 months ended 31 March 2017 of US$201m and US$44m respectively.
It develops games with proven monetisation across multiple themes with focused on a 'game engine' strategy, such as building successful game platforms that can be "re-skinned" with new titles across different themes such as the Middle Ages, Modern Combat, Ancient Historical and Futuristic.
Aristocrat said: "Plarium has a number of key titles which have repeatedly ranked in the top 10 grossing Strategy games since launch in certain key target markets. Its content is highly complementary to Aristocrat's existing social casino content. Social casino content has started to include more entertainment and meta-game elements, similar to the functionality seen in casual games. There is a commonality in technology platforms across Plarium and Aristocrat. Both genres have highly engaged users, typified by higher than average game play per week against other mobile gaming genres with complementary demographic appeal with social gaming appealing to a broader demographic relative to social casino."