By
Phil
- 24 November 2021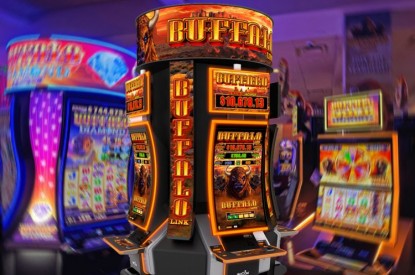 Australian slot manufacturer Aristocrat saw its normalised profit after tax boom by 81 per cent to reach $864.7m with revenue increasing by 14 per cent, driven by driven by performance in North America gaming operations and digital.
Digital revenue grew 14.7 per cent to US$1,845m, reflecting the strong performance of the company's games offering across all three businesses within the portfolio, namely momentum in RAID: Shadow Legends, substantial growth in Lightning Link and Cashman Casino, the successful scaling of EverMerge, and the launch of Mech Arena: Robot Showdown.
In Gaming, North America gaming operations revenue increased 55 per cent with the Premium Class III and Class II footprints increasing 13.8 per cent and four per cent respectively. Performance was fuelled by continued penetration of the high-performing products Cash Express: Luxury Line, Buffalo Link, and Crazy Rich Asians. In Australia and New Zealand, revenue increased 42.5 per cent to $400m in reported currency, reflecting strong post-COVID recoveries in first half 2021 and portfolio performance, despite COVID-19 lockdowns across New South Wales and Victoria markets during the fourth quarter.
In International Class III, revenue decreased 66 per cent to $45m in reported currency, with these markets effectively closed for much of the reporting period. There was strong game performance with the Ovation platform, with titles such as Hunt for Neptune's Gold and Buffalo Xtreme, while growth was also delivered in Class II Premium Gaming Operations off the back of key games including Buffalo Grand, The Walking Dead II, Wild Lepre'Coins and Tarzan.
The launch of MarsX Portrait drove increased market penetration in the very competitive portrait for-sale segment. The cabinet launched with hit titles Cash-Across, Fu Di Lian Lian Boost and Wonder 4 Boost Gold. In addition, Aristocrat's top sales titles on the Helix XT cabinet, Buffalo Chief, and Cashman Bingo are also available on the MarsX Portrait. MarsX Dual continued to be the top performing dual-screen cabinet in the segment supported by Buffalo Gold Revolution and Fu Dai Lian Lian, with key releases Choy's Kingdom and Conan open for sale now.
Aristocrat continued its expansion into attractive adjacent markets in line with the business strategy. These included VLT Canada, VLT Illinois and Washington CDS segments. Aristocrat is also poised to enter both the Kentucky HHR and the New York Lottery markets early in calendar 2022. Average Sales Price (ASP) remained strong, in line with the prior corresponding period, driven by outstanding performance of the MarsX cabinet and overall product mix in the period.
Kathleen Conlon People & Culture Committee Chair said: "The Company delivered very strong performance over the year, stronger than was anticipated for FY2021. This was achieved notwithstanding a number of significant COVID-related headwinds including the impact of extended lockdowns in major Australian markets, ongoing economic dislocation and operational constraints on gaming customers, supply chain disruptions and fierce competition for talent. "Performance highlights for the year include: – the achievement of an enhanced market-leading position in North American Gaming Operations, with a strong average fee per day performance, and sustained momentum across key Gaming Outright Sales markets globally; – further growth in Digital, as the business maintained its position as a Top 5 mobile games publisher in tier 1 western markets and accounted for seven games in the US top 100 at period end, across multiple genres; – organic growth delivered in line with our strategy, off the back of continued strong investment in D&D and User Acquisition, to further strengthen and broaden our product portfolios and drive sustained, long-term growth; and maintenance of strong operating cash flows with strong recurring revenues, prudent cost management and cash flow discipline, evidenced by the FCF conversion rate of 126%, which was 153 per cent of target.
She added: "The Group also maintained a robust balance sheet with gearing (Net Debt/EBITDA) at 0.5x, significantly ahead of 1.4x in FY2020. These achievements, together with pleasing employee engagement results, and the progress our business leaders delivered in deepening the business' resilience and nurturing a 'people first' culture, have resulted in generally strong STI and LTI outcomes this year. We set STI targets at the beginning of FY2021 on the understanding that the targets and underlying assumptions would be reviewed during the year due to the ongoing uncertainty resulting from COVID-19. The Board proactively considered and tested those underlying assumptions and targets at half year, noting those assumptions that would create unintended STI outcomes, such as the quicker than anticipated rates at which venues and casinos were re-opening globally, and the stronger than expected consumer sentiment and economic conditions in the United States and ANZ region."