By
Phil
- 14 July 2021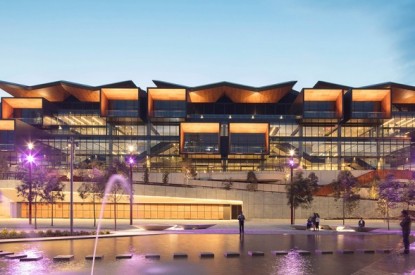 Gaming Technologies Association, the organiser of the Australasian Gaming Expo (AGE), has confirmed this year's exhibition has been cancelled due to an outbreak of COVID-19 that has shut down Sydney. The 31st AGE will now run from August 9 to 11 2022.
It said: "With the Department of Health managing the current COVID-19 outbreak in Australia as a health emergency and the NSW lockdown extended with no end date in sight, the Australasian Gaming Expo (AGE) organisers have made the unavoidable decision to postpone the event."
Chris Muir, CEO of the Gaming Technologies Association (GTA), added: "Given the proximity to the AGE, border closures, and the unknown restrictions of the government's 'roadmap' out of lockdown, we needed to act now", said , who organises the AGE. And, we have not forgotten the heightened risk that this Delta variant poses for everyone at this time", Muir continued.
The GTA and venue (ICC Sydney) looked at alternative dates for the AGE however, largely due to its size, it was not possible to confirm dates for AGE to run in 2021.
Exhibitors are disappointed with the postponement. Despite the circumstances, many were still enthusiastic about showcasing their new products, services, and innovations.
"We've seen significant initiatives from AGE exhibitors over the last eighteen months as they support businesses with technology and physical distancing measures," said Muir, "and we'll continue to connect buyers with sellers as our industry once again begins its road-to-recovery."
Sydney has had 767 community COVID-19 cases reported, caused by a limousine driver who transported airline staff in June.