By
Phil
- 15 April 2021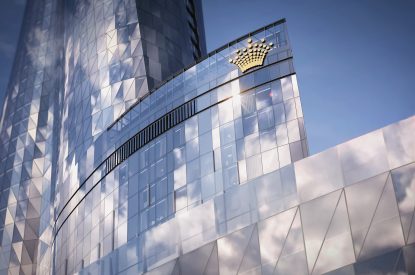 US private equity fund Blackstone has tweaked its $6bn offer for Crown Resorts, saying can't lose any of its state licences before the deal is approved, and that a Blackstone-controlled Crown must be viewed as a 'suitable' operator by all regulatory authorities.
Blackstone has left the price of its offer the same.
Crown Resorts said: "The proposal was subject to a number of conditions, including a condition that Blackstone receive regulatory confirmation that a Blackstone-owned Crown is considered a suitable person to continue to own and operate the Sydney, Melbourne & Perth licences and other gaming-related approvals as
required.
For the deal to go ahead, Blackstone must 'receive approval from each relevant regulatory authority to acquire 100 per cent of the issued shares in Crown as required under the applicable casino legislation and framework agreements in each of their respective States.' If any of Crown's VIC or WA casino licences is, or is threatened to be, cancelled, suspended or surrendered or that Crown's NSW licence is not to be granted the deal is off.
Crown added: "It is the expectation of Blackstone that it will receive probity approval to acquire 100 per cent of Crown from each of the state gaming regulators by 3Q 2021. Blackstone has also indicated that its Proposal is not conditional on arranging debt financing. The Crown Board is continuing its assessment of the Proposal, having regard to the value and terms of the Proposal and other considerations."