By
Phil
- 2 November 2021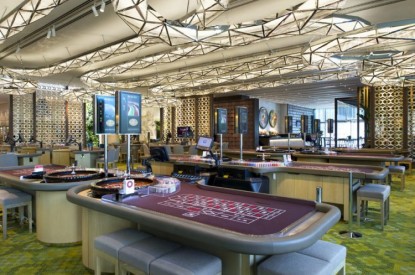 Crown Resorts has confirmed that mandatory COVID-19 vaccinations will apply to all visitors to Crown Resorts in NSW and Victoria, including their employees, customers and contractors. Crown Perth consultation on the implementation of the Policy is expected to be finalised shortly.
This follows on from a month-long consultation period announced in September, which saw the company undertake stakeholder consultation with employees, unions, industry and business organisations.
While both Crown Sydney and Crown Melbourne are already complying with current Public Health Orders, this move confirms the company's position on mandatory vaccination for its properties until further notice.
While the Policy will come into effect immediately in Sydney and Melbourne, Crown Perth will have until January 31 to finalise and implement the Policy, which will be in line with Western Australian Public Health Directions.
Chief Executive Officer Crown Resorts and Crown Melbourne, Steve McCann, said that while COVID-19 remains in circulation in the community, it was critical for the business to take this step to limit the potential spread of COVID-19 at any of its resorts. The staggered introduction and consultation periods was also reflective of the different COVID-19 situations in place across Australia.
"Perth continues to enjoy an almost COVID-free environment and Government policy is still evolving, so we are not quite as advanced in our consultation. We need to finalise the methodology but our aim will be to achieve alignment across all of our resorts. From the start of the pandemic, we have promised our employees that we will always put their health and wellbeing first. This Policy is consistent with that – and consistent with our responsibility to care for not only our employees, but our guests, our partners and our investors interests.
"We had overwhelming support for this from our stakeholders and thank them for working with us so constructively. The mood has shifted in Australia over the last few months, and people are recognising that we all have a part to play. COVID-19 has been devastating on so many in the community, and our business has an important role to play here. We must do whatever is in our power to help limit the potential for further impact at our resorts – whether that be to our people, our guests or to business continuity," he adds.
The news comes off the back of a vaccine incentive scheme announced by the company in September, with all Crown employees entitled to three hours paid leave for each vaccination they receive and an extra day of paid sick leave to all employees who need it following a vaccination. Employees that are already vaccinated or are currently stood-down, will receive a $50 gift voucher. Crown is now driving an extensive vaccine awareness and uptake campaign across all its properties.